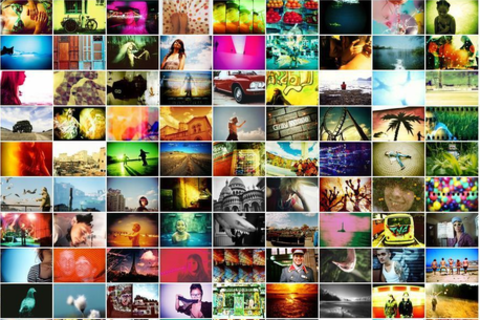 SxSW Interactive and Film Conferences have more photo-related seminars than ever before -- a testament to just how prevalent photography is in everyone's lives. If you were lucky *and rich* enough to score one of the sold out badges, here are some of the events you can check out (click the event title for a link to more details):
Is Our Photo-Madness Creating Mediocrity or Magic? Over 100 million photos are uploaded to Facebook every day. There are 3.5 billion cameraphones in use around the world. Instagram reached 13 million users in just 13 months. We are nearing the end of what Philip Gourevitch of The New Yorker called "the decade in which the world went camera-mad...the decade where everything is depicted, and every picture must be shared."This panel will address the many ways in which the rise of mobile photography is affecting how we express our creativity, and how we connect and communicate every day. BONUS: We'll conclude with @Koci explaining how he builds his images and sharing a recipe toolkit for audience members to build their own.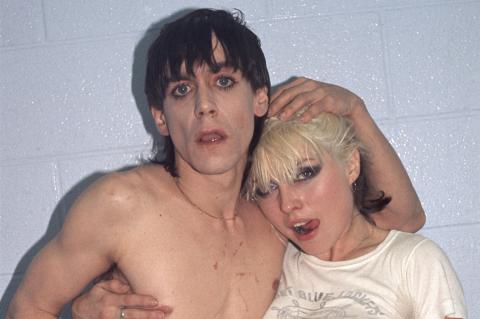 Rock 'N' Roll Exposed: The Photography of Bob Gruen (Film Screening) From Led Zeppelin to The Rolling Stones, Elvis to Madonna, Bob Dylan to Bob Marley, John Lennon to Johnny Rotten, Bob Gruen has captured half a century of music through the eye of a lens. In this landmark documentary, Grammy award-winning filmmaker Don Letts reveals the stories behind some of the most famous rock 'n' roll photographs of all time. "Rock 'N' Roll Exposed" features interviews with Iggy Pop, Debbie Harry, Yoko Ono, Alice Cooper, Billie Joe Armstrong and many more.
Lomography Lomography, a film camera community and company has faced annihilation from not only digital photography, but now from mobile photo-sharing applications. We will talk about why, as a brand, they still grow and succeed; as well as tactics to refocus dying brands and most importantly, why it's a good idea to not please everyone.
Shoot, Share, Repeat In the past 10 years, the advent of social photography has transformed the way we document history. Anyone with a smart phone can take pictures & share them with social networks in real-time, bypassing media gatekeepers to create a new type of living history. News media outlets have tapped into this power by employing content generated by these "phonojournalists," to extend their reach beyond traditional means. The immediacy & intimacy of this approach resonates with people in powerful ways. One need only to look at images captured during the Occupy Wall Street protests or the Arab Spring uprisings to see how this disruptive technology can be used to inspire change. While social photography satisfies our appetite for real-time, all-access content, it presents significant challenges for existing media models. Join Getty Images CEO Jonathan Klein as he discusses how the shift towards social photography is transforming the way we consume media, and what we can do to embrace the change.
Fashion and the New Taste Graph A new generation of social curation communities have risen over the past year with the mission of enhancing shopping and product discovery across retailers. These services provide an easy way to create wish lists and curate styles. Soon we will see shoppers, retailers, brands, media outlets and blogs joining these services to curate photography, new products and news stories. We will explore how social curation is currently being used and its future impact on the taste graph.
SxSW PhotoCamp If photography is your vocation, your avocation, or simply an iPhone obsession, you won't want to miss SXSW's first-ever, day-long PhotoCamp. To give you the opportunity to meet other photo-minded folks, discuss the topics most important to you, and identify potential creative collaborators, each 60-minute PhotoCamp session will include facilitated group discussions, followed by 30 minutes of free time to connect with potential collaborators one-on-one. 9:30-10:30: What kind of collaborator am I? Improve creatively by defining your strengths and weaknesses. 11:00-12:00: Are we collaborating yet? An open discussion of collaboration models. 12:30-1:30: Everyone knows everything. Learn from others' collaboration lessons and revisit your own. 2:00-3:00: Open networking.
Shoebox Full of Photos: Beyond Digital Storage Do you remember when you cracked open that shoebox full of snapshots in your grandmother's attic and discovered a past generation? Will your grandchildren be able to have the same experience? Will they be able to log in and dig up your Facebook albums? Will they be able to boot up your old iPhone? Hundreds of thousands of photographs are uploaded to online services every day with little consideration for the temporal nature of everything we put in the cloud. If Kodak decides to stop making film, the photographs in your closet will remain, but the same is not true if Facebook decides to shutter its photo business. And while a tattered photograph continues to tell a story, a corrupted hard drive or a hacked account can destroy a lifetime of photos in an instant. Is a shoebox full of photographs simply nostalgia, or is it more? Are the images we take just for us, or do we have a responsibility to leave behind more than just a pile of bits for future generations to discover?
Gregory Crewdson: Brief Encounters (Film Screening, multiple showings) Gregory Crewdson: Brief Encounters follows the acclaimed photographer's decade-long quest to create a series of haunting, surreal, and stunningly elaborate portraits of small-town American life. His photographs are like single-frame movies — partly because each composition brims with narrative, partly because he uses cinematic tools such as special effects, hundreds of lights, and huge crews of technicians. As we travel with him — from first inspirations, through countless creative and logistical obstacles, to the instant where all the elements coalesce in a single perfect moment — we realize that, despite their vast scale, Crewdson's images grow from his most intimate dreams and fantasies.