Have you seen this series of photographer interviews on the Guardian's website called "Your Best Shot?" It's been around since 2009 but I always forget to check it out. Today they posted an intervew with Inez van Lamsweerde about what it is like working with her husband Vinoodh Matadin. I love that she says they want to spend as much time together as possible, and working together just adds to that time. I'd love to work with my husband!  Unfortunately I don't know much about Business Intelligence.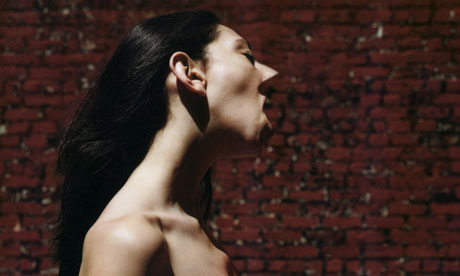 The picture shows Inez passionately kissing Vinoodh, who has been retouched out of the photo.  It symbolizes how debilitating it would be for her to work alone.  Read more at at The Guardian.
Previous posts include interviews with Lauren Greenfield, Ed Kashi and Elinor Carucci.